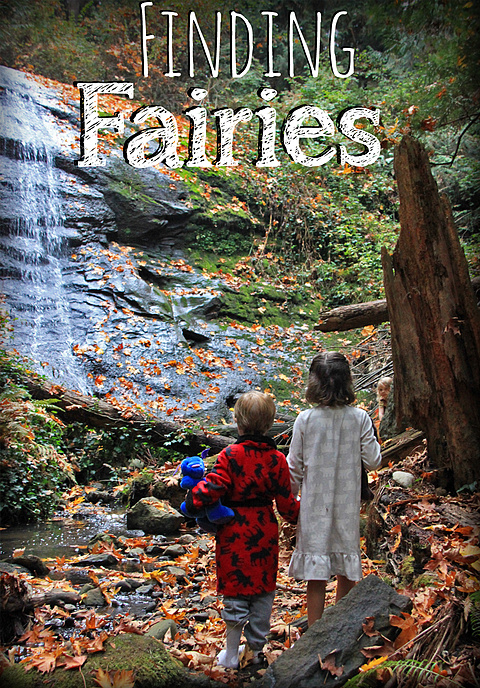 Finding Fairies
Grande Prairie, AB
A story of love, wonder, and the beauty of childhood magic.
Synopsis
Finding Fairies explores the capacity for childhood wonder and love to overcome fear and feeling lost. The story follows a little girl who discovers a bunny rabbit in her bedroom, and an adventure on the other side of her bedroom door. Her journey leads her to uncover some of the mystery surrounding the legendary Tooth Fairy and her own ability to bring hope and joy into the lives of those around her.
The team
We are so excited to be building this film. Our core team is in place but we are always interested in collaborations!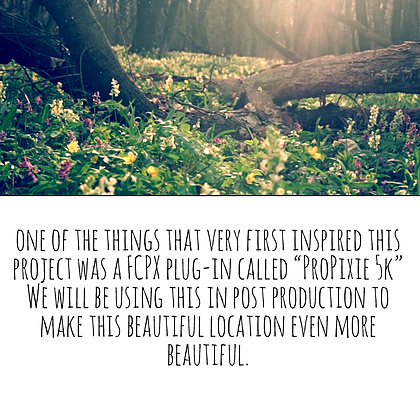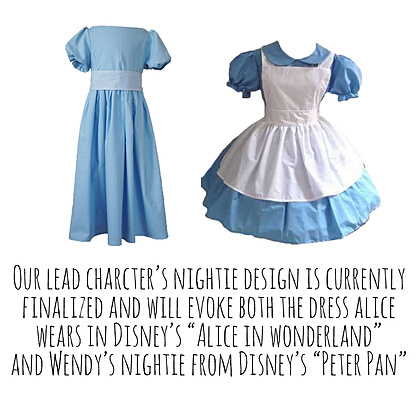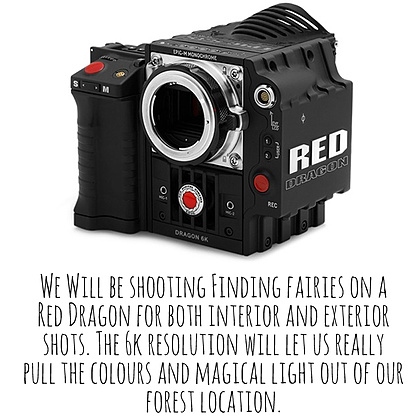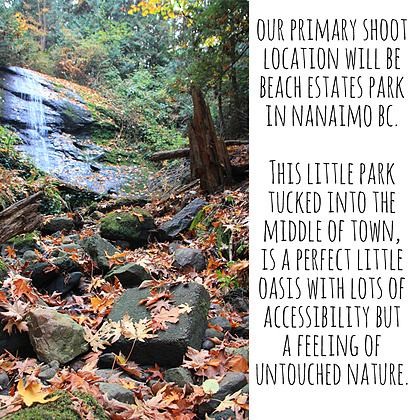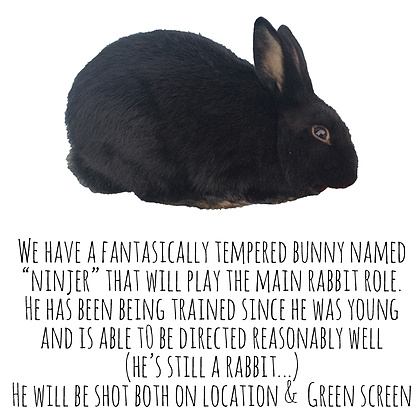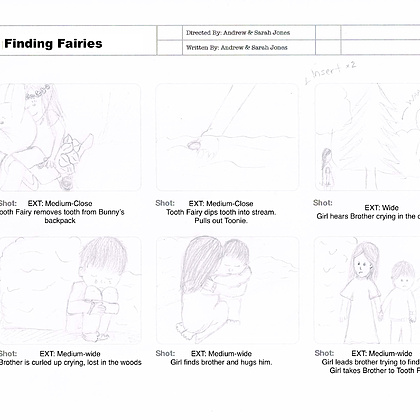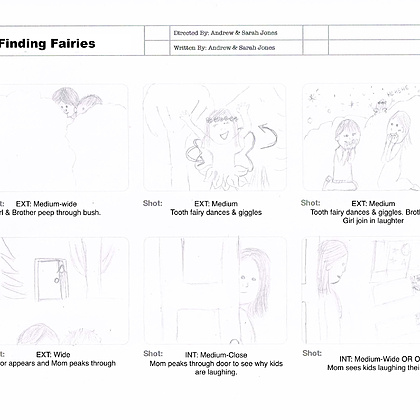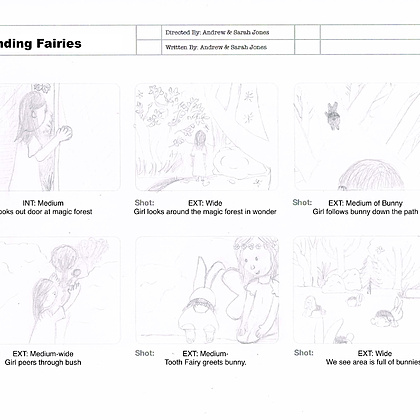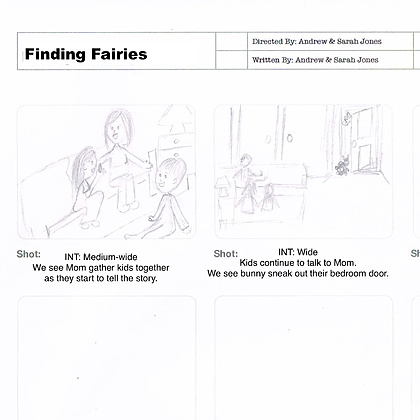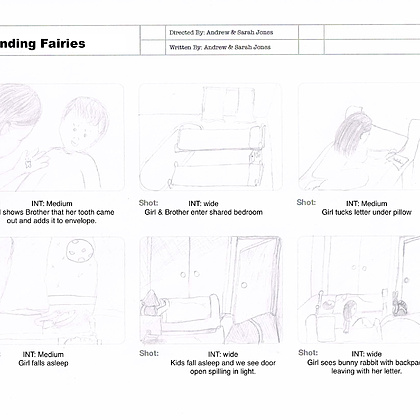 Page 4
1 of 6

Page 4 of the storyboard for Finding Fairies