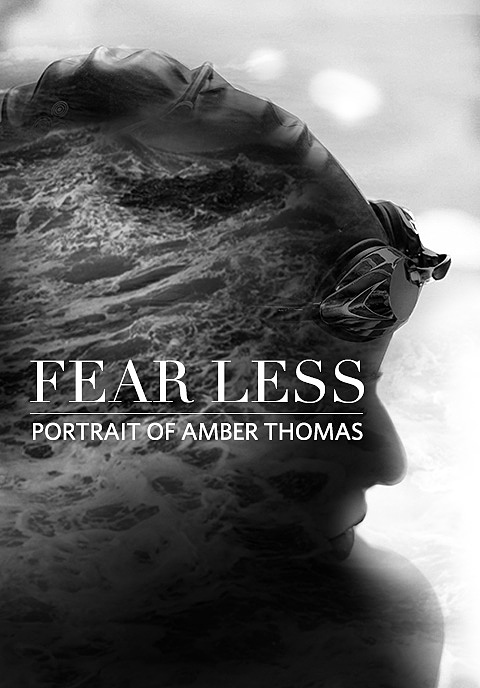 Fearless - Portrait of Amber Thomas
BC
A 9 year old girl loses her sight, she would be the first blind woman to attempt to swim across the English Channel.
Length
10 minutes 0 seconds
Synopsis
Born in Drayton Valley, Alberta, Amber Thomas was diagnosed with a rare form of brain cancer at 9 years old that took her sight, she refused to have her life defined by blindness. Filled with fear and uncertainty, she would learn to swim before she walked. Her passion for swimming blossomed quickly and soon caught the eyes of Paralympic swim coaches across Canada. At 19 years old, Amber embarked on the final chapter of her swim career and became the first blind woman to cross the English Channel with a team of the world's finest Paralympic athletes. Being blind, doesn't mean you lack vision.
The team
Black Rhino Creative is an award winning film team dedicated to sharing authentic, intimate stories. Ryan and Danny share a creative passion and bring their experience in cinematography, editing and production to each project that inspires them.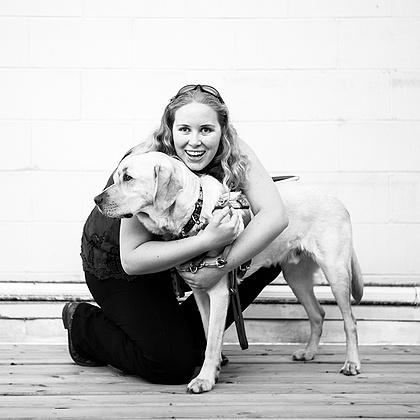 Amber Thomas - Paralympic Athlete
Born in Drayton Valley, Alberta, Amber Thomas tragically lost her sight at age nine, due to a brain tumour but she didn't let that hold her back in life. Since then she has accomplished what most people only dream of, winning silver and bronze medals for Team Canada in the London 2012 Paralympic Games and becoming the first blind woman to swim the English Channel, the Everest of swimming. Amber's bravery, determination and resilience are the focus of this incredible story.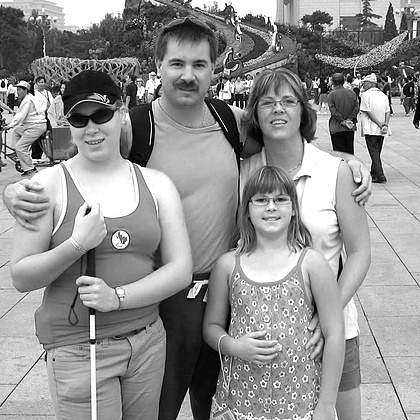 The Thomas Family
Amber's family were her support network during her road to rehabilitation. Her father Wade Thomas was instrumental in getting Amber to swim after her surgery. He encouraged her to stay active because he knew how vital this would be in re-adjusting to her new way of life. Wade and Cheryl Thomas have been with Amber through every step of her journey. We want to interview Amber's family as they recall her amazing experiences, from her very first swim to her Team Canada Paralympic Games achievements.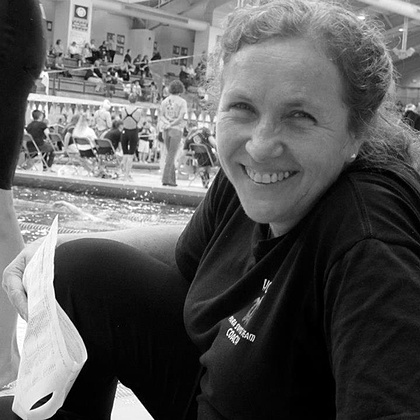 Marianne Alvarez - Honu Swim Club
Marianne Alvarez is Amber's swim coach. She created the first swim team in Vancouver for swimmers with a disability and volunteers her time because she believes people with disabilities should have the same opportunities as any other athlete. Marianne took the Canadian Paralympic Swim Team to the London 2012 Paralympic Games and went on to form a team of the finest Paralympic athletes to swim the English Channel in 2014. Marianne was right by Amber's side cheering her on as Amber made history, swimming the Channel. In addition Marianne works three jobs, is a wife and a mother of four.