What's the best way to kick a bad habit? Leave it at the door, then go dance and party with the band!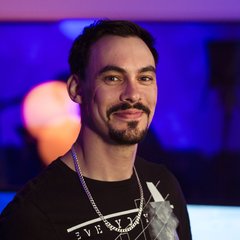 About the song
The song is about getting rid of a bad relationship or habit, and moving on with your life. It can be tough to see things from the inside, and people don't realize how much better they can feel if they follow their gut feelings and kick a habit that has been bringing them down. The song sums up how this can be difficult but also rewarding.
The team
With many years of experience in the music and film indusrty, this team has all the skills to make a fantastic and visually stunning music video for a song that is really going to get people moving!