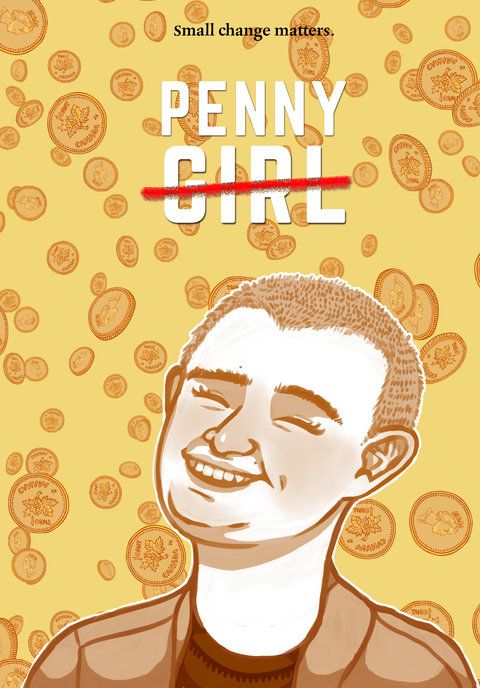 Small change is a big deal. Just ask the kid who raised $1.6m in pennies, beat cancer, and recently came out as trans.
Synopsis
Jeneece Erdroff raised millions in pennies for sick kids while undergoing dozens of surgeries as a young cancer survivor. Hospital streets and buildings are named in her honour. She's carried the Olympic torch, was awarded the Queen's Diamond Jubilee and the Order of BC, hung out with Taylor Swift and Hilary Duff, and appeared on countless TV programs. But what if BC's beloved Penny Girl isn't a girl at all? Now, Frankie Edroff is shedding his public image to share his ferocious advocacy as a proud transgendered person. Through his bold, unbridled, loving and hilarious good nature, Frankie continues to heal, inspire and unite youth and families. Whether coming to terms with their own queer and trans identities, or life-altering physical illnesses, Frankie's family continues to grow.
The team
Our team is more of a family! Having met as crew members on the set of various feature films, we're excited to join forces with Frankie in a whole new capacity, focusing on subject matter that is important to all of us and our community.