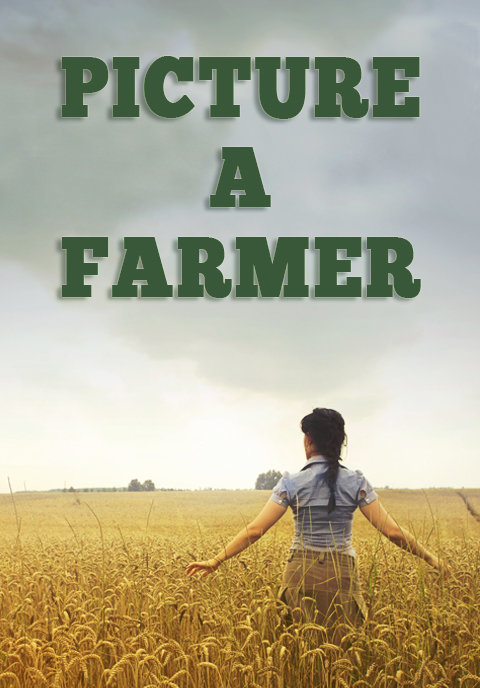 Challenging the conventional perception of women's roles on the farm.
Synopsis
Women have always been a critical part of farm life, yet they're rarely seen as Farmers. Women on farms raise children, cook meals, tend gardens... But they also do so much more: drive the tractors, look after the animals, fix equipment, and toil in the office noting yields and prices and ensuring the business runs efficiently. Women are Farmers. Picture a Farmer will explore female farmers in Alberta who are taking ownership of the title Farmer. We will speak to women who have stepped up to save the family farm, who have returned to their farm roots after detours to urban careers, and women who are taking their place on Ag boards to ensure women have a say in decision making. These stories are more important than ever. Why? Because the future of farming is female!
The team
Our team has extensive experience exploring rural Alberta gathering stunning images and captivating stories. We are passionate about supporting local initiatives and telling stories that are timely, informative, and vital to the Alberta experience.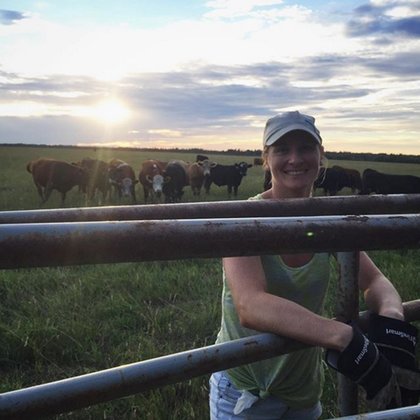 Lynn Dargis
Lynn took over her family farm at the age of 20 after both of her parents passed away suddenly. She always wanted to farm with her Dad, but never expected to be thrust into the role so suddenly. Forced to downsize, Lynn persevered and continues to farm her parent's land with her husband and 3 young kids. Lynn represents a growing number of women who a are taking over their family farms where traditionally the land would have been passed to male heirs. Lynn, like many women was always interested in agriculture and wasn't afraid to step up and take charge.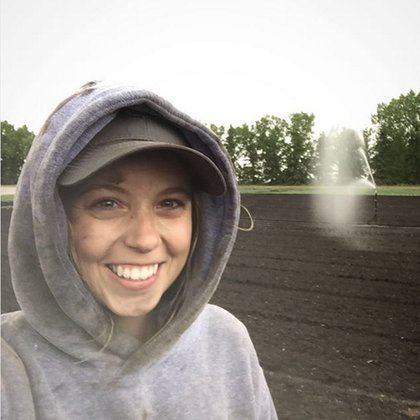 Kristin Graves
Kristin grew up farming, but never planned on being a farmer. She pursued a career as an X-Ray Tech, a busy job she loved at the UofA Hospital's Emergency Ward, but one day decided she had had enough. She headed home to refresh and help her dad with the harvest. It was then that she realized just how much she missed the land and the community that welcomed her home. She decided to quit her job and get her hands dirty in a new venture: a 3 acre Vegetable Farm. Kristin represents a growing number of women rediscovering their love of the land, food, and community.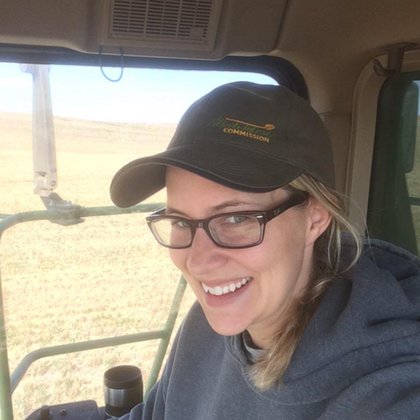 Hannah Konschuh
Hannah comes from a long line of Alberta Farmers. She earned her degree in Agriculture, her Masters in Soil Science and is an Agrologist in training. In January 2018 she was appointed to the Alberta Wheat Commission - the first woman to do so - and was recently appointed to the National Program Advisory Committee by AAFC. Hannah represents women who are stepping up to take their place on Agriculture boards and ensuring women's voices are heard in places of leadership. Hannah believes in the importance of female entrepreneurs in Ag and diversity in management for a more successful industry.