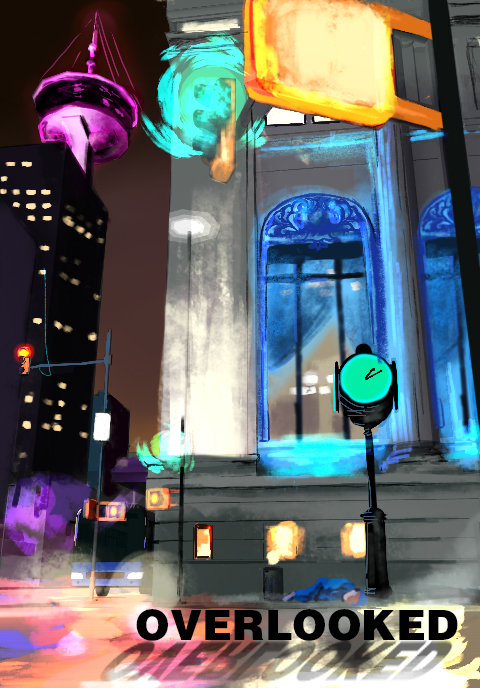 In central Vancouver, a murderer runs rampant, killing the neglected, the forgotten, the overlooked... but does anyone notice? Did you even see it?
Synopsis
After a nameless woman ran away from an abusive home, her elder sister decides to track her down, and rumours are she lives shelterless on the streets of Vancouver. Meanwhile a mysterious murderer targets the homeless people in the city, killing the abandoned, the helpless. As the populace turn their backs on the unfortunate, it is only up to the elder sister to find this nameless woman, before the murderer gets to her. The immersive project will utilize the power of first-person storytelling to show five different points of views, all witnesses of death in the city. From a pedestrian on a bustling street, from a young man in a boisterous pub looking out the window, from the eyes of an innocent child; the viewer can choose to take notice, or turn away from the horror that transpires.
The team
We are animation, film and video game professionals with a wealth of experience from every stage of production with over 40 collective credits. We write poetic, moving stories, and tell such stories with stunning visuals & audio.