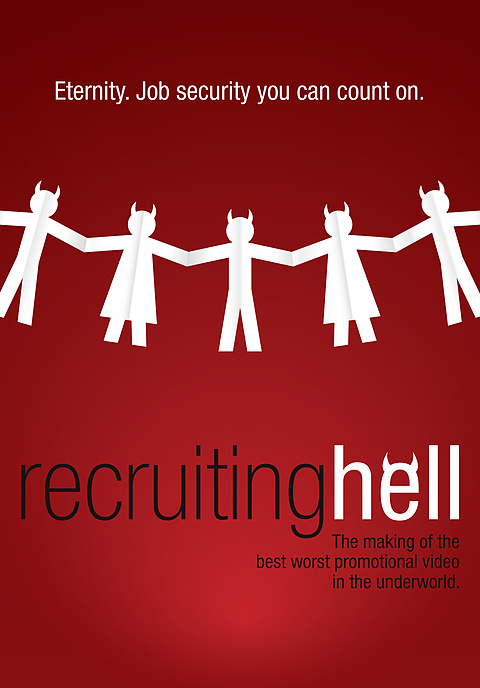 Come behind the scenes as the demons of Hell LLP struggle to produce the best, worst recruiting video in the universe.
Synopsis
There are some terrible recruitment videos out there. And yet, they are only half as bad as the chaos behind the scenes of producing them. The creators of Necessary Evil will take you behind the camera as the executive demons of Hell LLP - the universe's oldest, darkest, and possibly most dysfunctional corporation - try to assemble their own 'brilliant' recruitment video. We'll see the anxious director desperately holding on to her vision. The discount crew. The impossible-to-please client. The rep from the creative agency trying to hold everything together. And the staff that get dragged in - staff that should never be in front of a camera. As an added bonus, we'll also end up producing the actual video from the shoot. So, give us some voting love and help us raise a little hell!
The team
With a talented group of individuals, some of whom worked on Necessary Evil and some who are new to the team, we're excited to bring you another slice of life from Hell LLP!