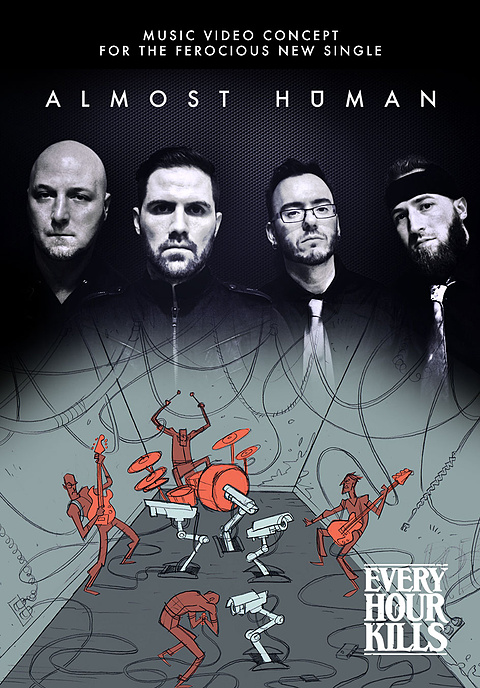 50% human performance 50% captured by robotic surveillance cameras. Resulting frames are odd, yet haunting beautiful!
About the song
The song is about addictions, vices & demons - The video - metal poles mounted with surveillance cameras protrude around the band. Cameras pan and tilt - typical of older generation of surveillance cameras. The video is 50% based on human performance and the other fifty is captured by the robotic surveillance cameras … thus creating "Almost Human".
The team
Doug Cook & Sacha Laskow have proven to be a unique and enthusiastic team with their past collaboration with Walk As Chaos "Impasse". Joining forces once again with "Almost Human" the force is strong with us! Vote to help us get this sucker made!