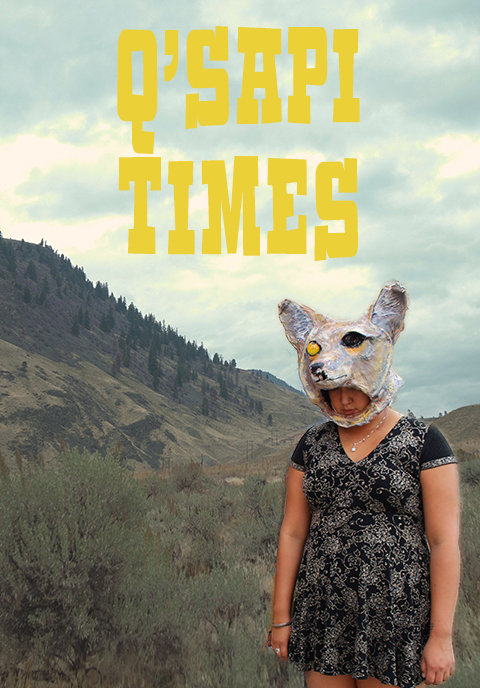 After seeing majestic Eagle flying, Senklip (Coyote) dreams of nothing but flying high like Eagle.
Synopsis
A youth documentary film crew rolls up on Skemxist's (Black Bear) home one Saturday morning to interview him and learn about the traditional ways. But little do they know what they are in for. Skemxist gives them a captivating retelling of Senklip's (Coyote) pursuit to flying like Eagle. After seeing the majesty of Eagle at flight, nothing will get in Senklip's way of having beautiful wings and soaring through the air. Like many trickster stories, this one has a great teaching at its heart: to embrace your identity and not woefully try to be someone you are not. Full of humour, wit and little "peepees" this adventurous and sometimes raunchy retelling of a classic Syilx narrative explores the pursuit of being something/someone you're not.
The team
Way. Oki. Welcome to our talented team of Indigenous filmmakers! We're excited to come together and tell this hilarious and raunchy take on a traditional Syilx story.