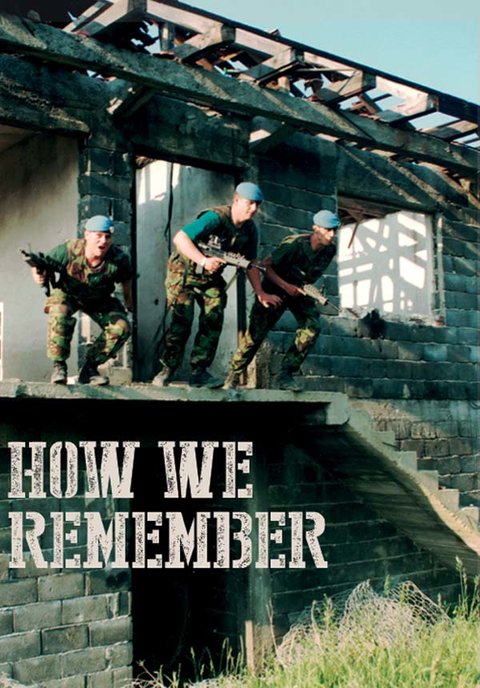 A look at how soldiers of recent wars remember their service and how they remember the ones who didn't make it home.
Synopsis
How We Remember is a 10 minute documentary about how soldiers remember their military service from the good memories to the bad ones. Every Remembrance day we gather to pay our respects for those who served for our country and those who gave their lives for our country, but I always find they mostly focus on the great wars. This documentary will tell the story of a few soldiers who have served in the past 30 years and go in-depth about their experiences. we will journey to the BATUS military base located just outside of medicine hat to get a feel for what soldiers serving today go through on a day to day basis. for me this documentary will be a nostalgia trip as my family and I used to live on this base and looking back at my childhood is how I remember my Fathers service and pay respect.
The team
Our team is full of talented local artists that range from directors, cinematographers, audio engineers, graphic designers and producers. Everyone in our team has gained lots of their knowledge of their profession from Colleges across Alberta!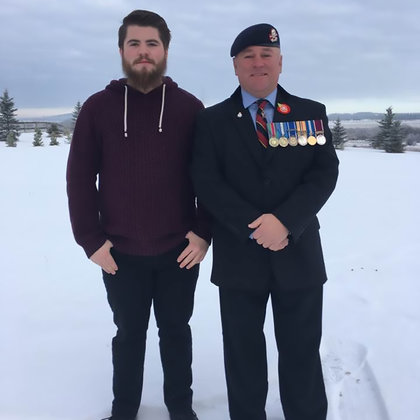 My Father and I Remembrance Day 2017
My father and I on remembrance day 2017. I will be interviewed and will be the narrative voice throughout the documentary. I don't Plan on being in front of the camera for too long but there will be interview snippets from me. my main focus is my father and the other clips i will get from other soldiers on the base.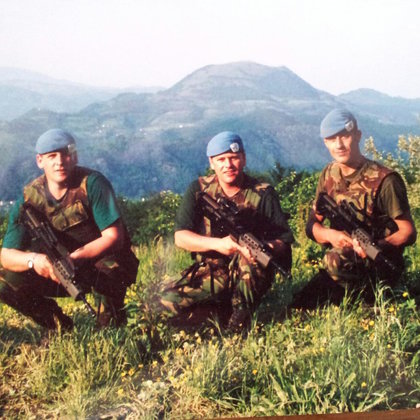 W02 Michael Gibb
This is my father in the middle who I will interview at the beginning of the documentary. this is a photo of him when he was doing his service in the Bosnian war. He will be the main interviewee that the documentary will be around. The base we will be going to near medicine hat is where my family used to live while my dad was training there.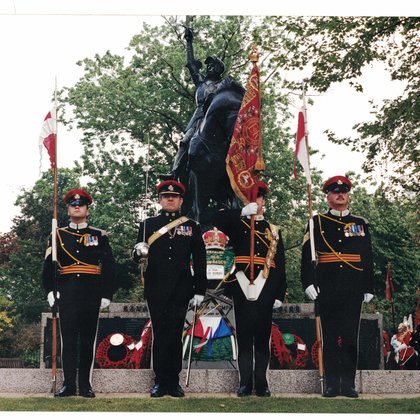 My father is the farthest to the left
Queens Royal Lancers