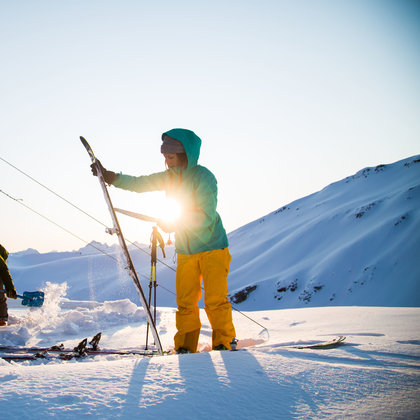 Izzy Lynch
Izzy Lynch is the eldest of the four Lynch children. She is a professional skier and new mother. She can remember the moment she woke up at Amiskwi for the first time, and how she could not believe the vast wilderness that surrounded her. Her parents granted her the independence to explore her backyard at Amiskwi from a young age which, ignited a passion for exploration and adventure in the mountains that ultimately led her to ski for a living. She is following in her parents footsteps by ensuring her son gets to experience the freedom of the outdoors as much as possible in his life.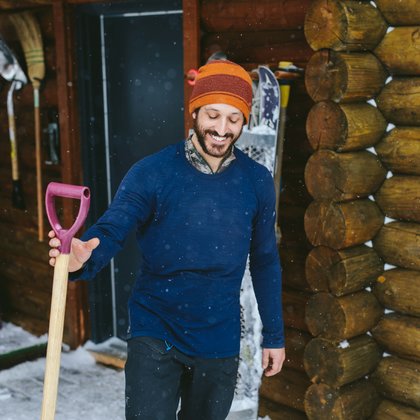 Dennis Lynch
Dennis is Izzy and Zoya's brother. He is an avid backcountry skier and kayaker and will offer another perspective on what it was like to grow up at Amiskwi Lodge and how his parent's leap-of-faith influenced their family and their life.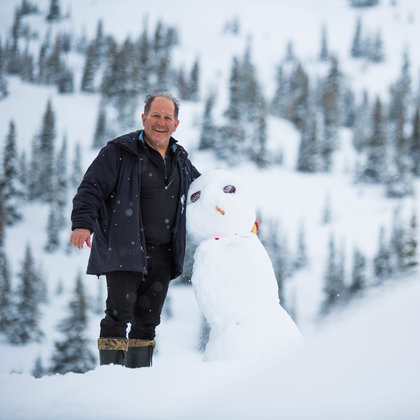 Pat Lynch
Pat is Izzy and Zoya's father and one of the five original owners of Amiskwi Lodge. He will tell the story behind the leap-of-faith to invest in Amiskwi Lodge with very little backcountry experience under his belt. He will describe why he chose to push uncertainty aside and dive into a venture he knew very little about. He will comment on how his children have grown and evolved with their experiences at Amiskwi, and how it not only shaped their dreams, but provided them with the skills and independence to pursue them.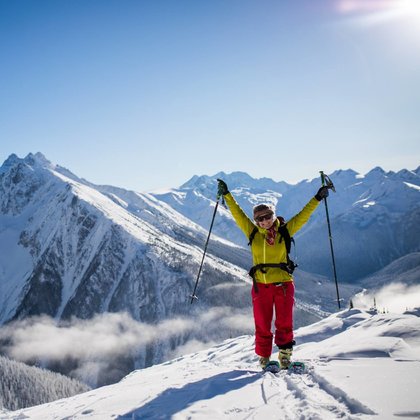 Sarah German (formerly Lynch)
Sarah German is Izzy and Zoya's mother. She was the driving force behind coordinating each and every trip to Amiskwi, where her and Pat would haul their four young children into the wilderness for weeks at a time to build and maintain the lodge. She will describe how each trip was a huge adventure, packing meals and gear for weeks of living off the grid, and how they managed risk of driving snowmobiles for over 50 km up remote logging roads, avalanches, wildlife, injury, and getting lost with four young kids in the backcountry.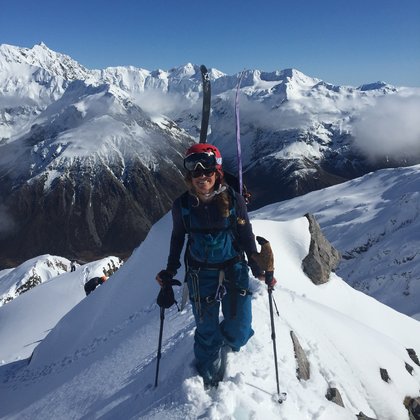 Zoya Lynch
Zoya is an award-winning adventure photographer, backcountry chef, tail guide and accomplished skier. She was 3 years old when she first visited Amiskwi. For her, Amiskwi has always been a huge source of creative inspiration. Too young to ski tour full days when they first started going there, she would spend hours colouring in the lodge, and planning performances to entertain her family when they returned from their ski days. The freedom to explore her creative side while fully immersed in nature is what she believes led her to discover her path as ski/adventure photographer.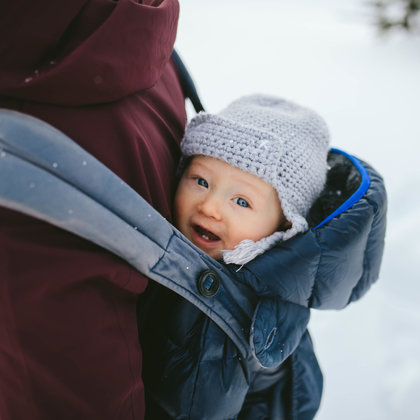 Knox Garneau
Knox is Izzy's son. He is only 9 months old but has already flown to Amiskwi Lodge in a helicopter twice, hiked up mountains all over the Columbia and Rocky Mountains, and skied and snowboarded (on his parents backs). He will mostly giggle and growl- expressing how he feels about experiencing the backcountry at such a young age.