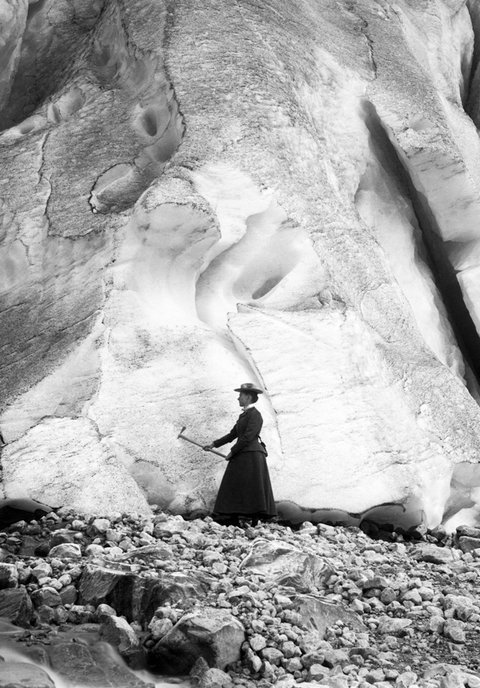 Carving Landscape and Resilience
Merville, BC
The immersive story is about finding a rock Mary Vaux marked with tar in 1888 to measure the melting of the Illecillewaet Glacier. The linear story retraces her work and the glacier state. The stories involve actors in victorian dresses.
Synopsis
To celebrate Canada's history and Mary's inspiring legacy we will venture onto the Illecillewaet Glacier, experiencing mountain travel and its restrictions in Victorian dresses. We will trace Mary's footsteps and search for the rock that the Vaux family used to mark the retreat of the glacier, paying homage to a rebellious female pioneer and the important contributions of her early glacial research. Furthermore, it creates an opportunity to engage youth, especially women, to follow radical leaders footsteps in scientific fields, photography and filmmaking and encourage them to push their physical limits. At a time when the progress of women's right is in question and the limited extent of our planet's natural resources is known, a narrative about the significance of both is needed.
The team
Meet our talented and skilled team! We can't wait to show you our films!