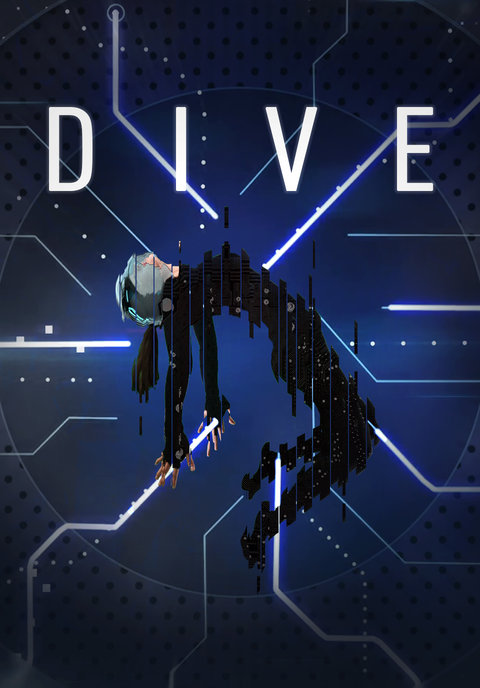 In the near future, technology exists that allow police to explore the memories of murder victims, helping them to identify their killers. But living through another person's life can have unforeseen consequences.
Synopsis
The year is 2025. The Digital Interface for Virtual Exploration (DIVE) allows for the memories of the recently deceased to be experienced by another person. The police use this technology on murder victims to explore their memories to identify their killer. The brain is like a hard drive however, when damaged not all data survives, so detectives must search through the surviving memories for clues to find the perpetrator. DIVE tells its story in two ways. First, the cinematic linear short which tells the story of the detectives using clues extracted from the victim's memories to track down the killer. Second, the VR short which follows the detective connected to DIVE as they live through the memories of the victim, giving the viewer an intimate look into the victim's life.
The team
Our team is a group of talented creators brought together by their passion for storytelling.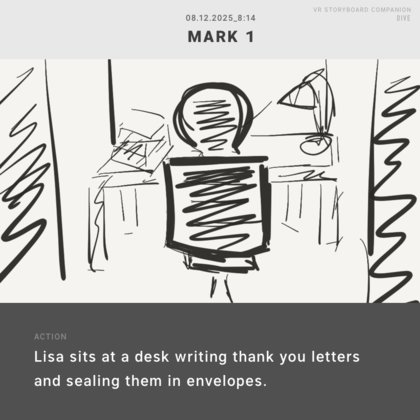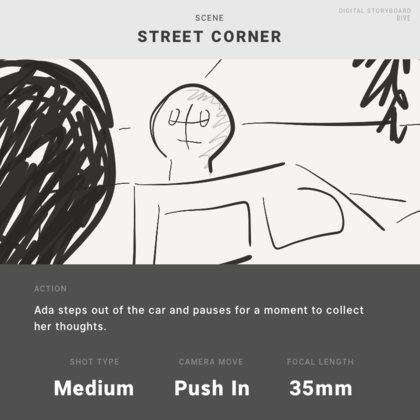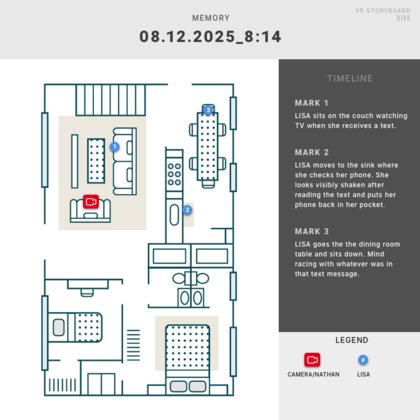 VR Storyboard Companion
1 of 3

To go with the floorplan style storyboard of the VR component, we also want to include a more traditional storyboard that lays out a rough frame of what the viewer will see when looking at the different points of interest that play out through the scene.