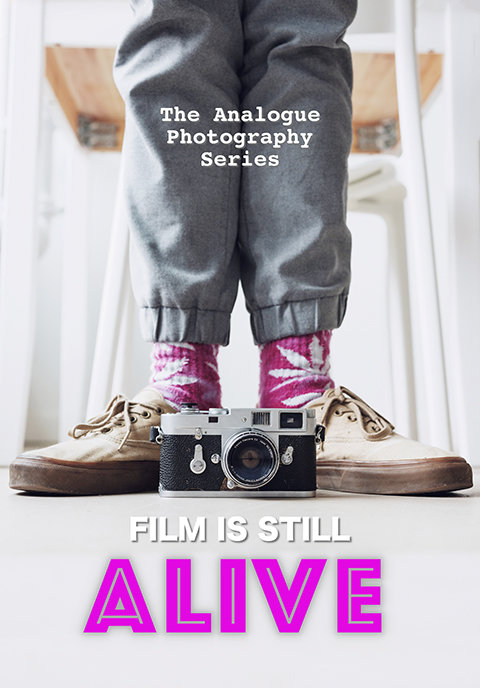 The Analogue Photography Series: Film is Still Alive
BC
Film photography never died, it was dormant. Now it's alive and thriving. Let's talk to those in this analogue world.
Synopsis
The analogue film community is alive and thriving. We're going to prove it by creating a documentary series, interviewing and documenting a variety of film photography figures. We will interview working professional film photographers, commercial photo labs, and camera stores that specialize in analogue photography. We will also showcase avid amateur photographers who shoot, develop and print their own film. Let's meet those who start up camera clubs and meet-ups and contribute to the film community. We will also visit art galleries that promote and support film photographers. The goal of this documentary series is to show how diverse this analogue film community is, and encourage everyone to participate in the process. Yes, film is still alive!
The team
My team is small, but that's what makes us awesome. Between myself, my wife and my videographer and editor Ryan, we have a proven track record of creating entertaining and informative video content.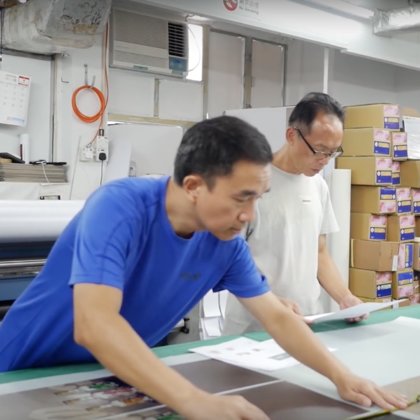 Visit Film Labs
I had the opportunity to work at Phototrader Inc. an exclusive Kodak distributor for 10 years in the late 1990s and into the 2000s. I worked with all the big labs in town, including The Lab. I'm good friends with many of them still. I would love to show people how a modern photo lab works. The attached photo is of ColorSix in Hong Kong, one of the largest commercial labs in Hong Kong.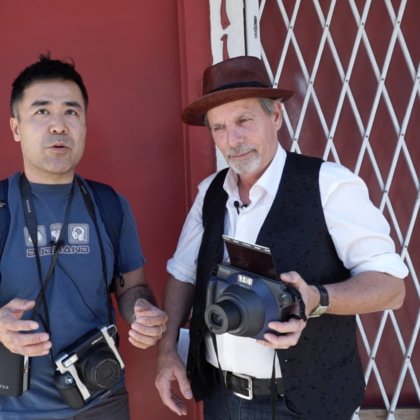 Amateur Analogue Photographers
I have more fun meeting passionate amateur photographers over the professional ones any day. Meet Joe. He's an engineer for CN Rail. He loves all types of photography. In this video, I had a street shootout with him using both Fujifilm Instax film and expired Polaroid peel apart film. We had a good time. I want to feature as many passionate amateur photographers, so the average person can relate to them and their love for analogue photography.

Film Photography Meet-ups and Clubs
I want to showcase the culture of film photography. There are clubs and meet ups all over the world. This local meet-up called Third Sunday is at Archive, net to Revolver Coffee. It's run by owner Tarry G, one of my good colleagues and friends. I want to showcase one of these meet ups. This picture was taken at one of the most recent meet ups. We showcase 2 pictures we've taken within the last 30 days and explain why we took the picture in under 2 minutes.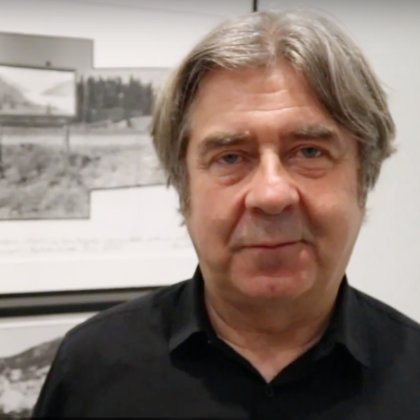 Local Art Galleries
I have access to the Vancouver Art Gallery, as well as other well known galleries that showcase film photographers. I would like to visit these galleries and talk to the curators and ask them the significance of film photographers in the modern art world. This image features Grant Arnold, Audain Curator of BC Art of the Vancouver Art Gallery.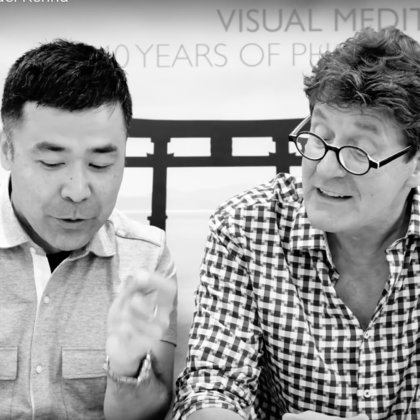 Interview Photographers
I had the opportunity to interview Michael Kenna in Hong Kong, although he does live in Seattle Washington. I also know Greg Girard, Henri Robideau, and have access to others like Fred Herzog, Ian Wallace, Jeff Wall etc. It is good to showcase established and world renowned photographers in my series.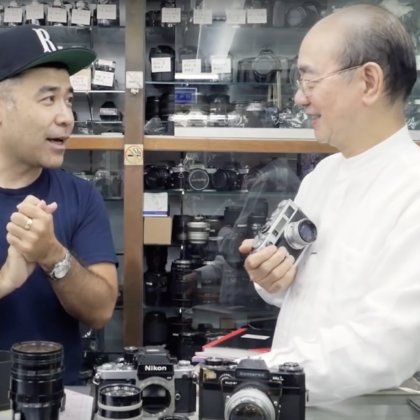 Visit Film Camera Shops
I want to visit as many camera stores that sells film cameras. They are the key in understanding the film photographer. They get to talk with them and find out what they're looking for. What's the current favourite camera that people are looking for? Twin lens reflex? Rangefinders? Which brand, Nikon or Leica? Rollei? This is the famous Mr.David Chan in Hong Kong. He's a good friend of mine. Not only do I want to visit the famous shops, but visit local Canadian shops as well, like Leo's and The Camera Store in Calgary. These guys have years of experience.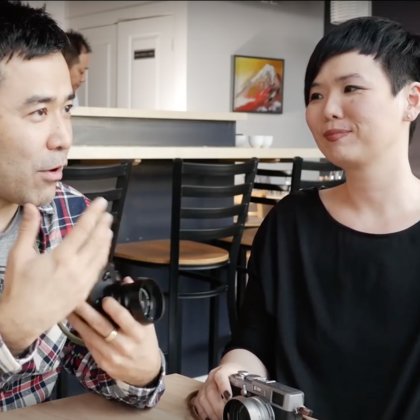 Interview local female film photographer
This is my friend Leila Kwok of @Leicalikes on Instagram. She is not a film photographer but I know many local female film photographers in the wedding and commercial photography field I would live to feature them on my series as well.