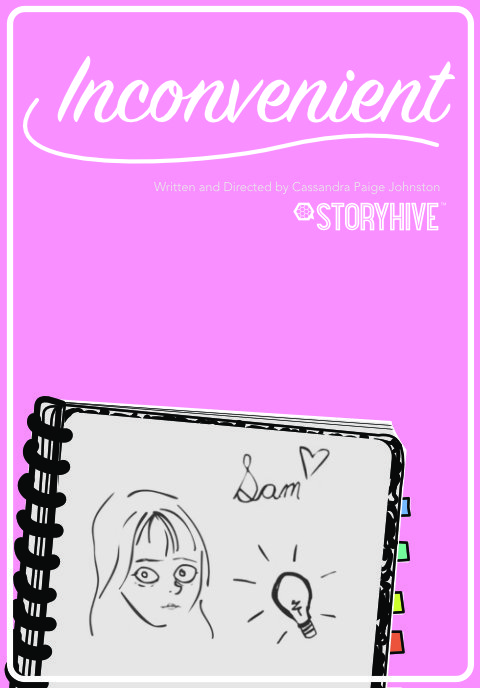 In the lull of a particularly slow work day, SAM is overwhelmed by intrusive thoughts about self-worth and identity.
Synopsis
A young woman named SAM works at a rundown convenience store. Her shift begins as it always does, with the familiar faces of loyal regulars and the looming boredom of the evening, until particularly confident customers filter through making her feel glaringly inadequate and ordinary. Frustrated, she tries to find some identity through entertaining the idea of taking up smoking; a potential hairstyle change, as suggested by a magazine; and a new necklace. Unfortunately, her attempts only prove to make her feel worse. She turns to her notebook for solace but nothing can distract her from the way she feels; until a girl in a similar dilemma enters the store and brings SAM back to reality through their conversation.
The team
Meet our incredibly talented team of filmmakers! We are very excited to get the chance to work together on this project, and to use all of our unique skills to deliver an amazing short film.