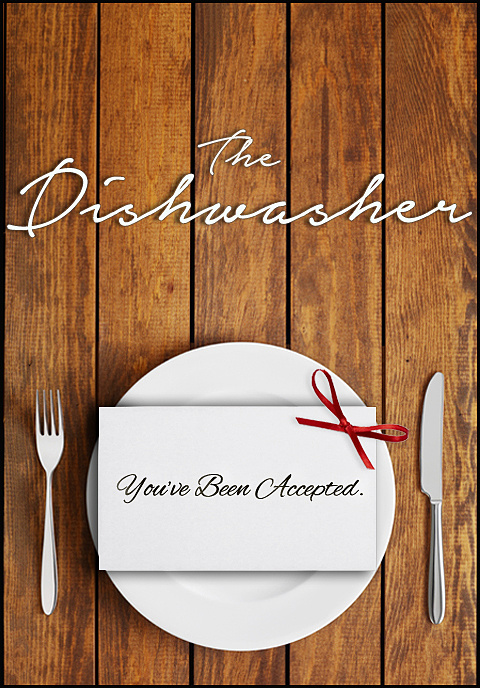 An extraordinary love story about a dishwasher who dreams of something more— and the prostitute who helps him.
Synopsis
Destined to work as a low-level dishwasher in a greasy diner, Max's dreams of becoming a professional chef take one step closer to reality when he is accepted into a prestigious cooking academy. Secretly staying late after work in order to perfect his craft, he soon finds improvement doesn't come as easily as anticipated. Hopeless, it isn't until an unlikely alliance is forged with Kyla, a guileless, young prostitute from the area that the solution is revealed: her culinary expertise in exchange for the regular meals he provides.
The team
Our first collaboration as siblings, Alexz and I are simply thrilled at the possibility of bringing this heartfelt story to light.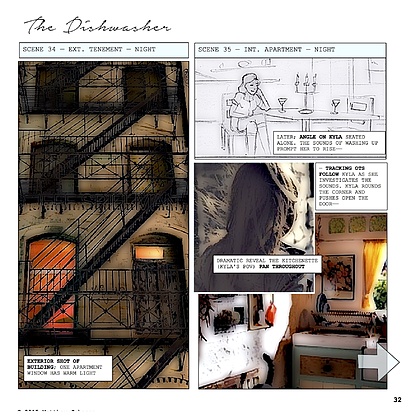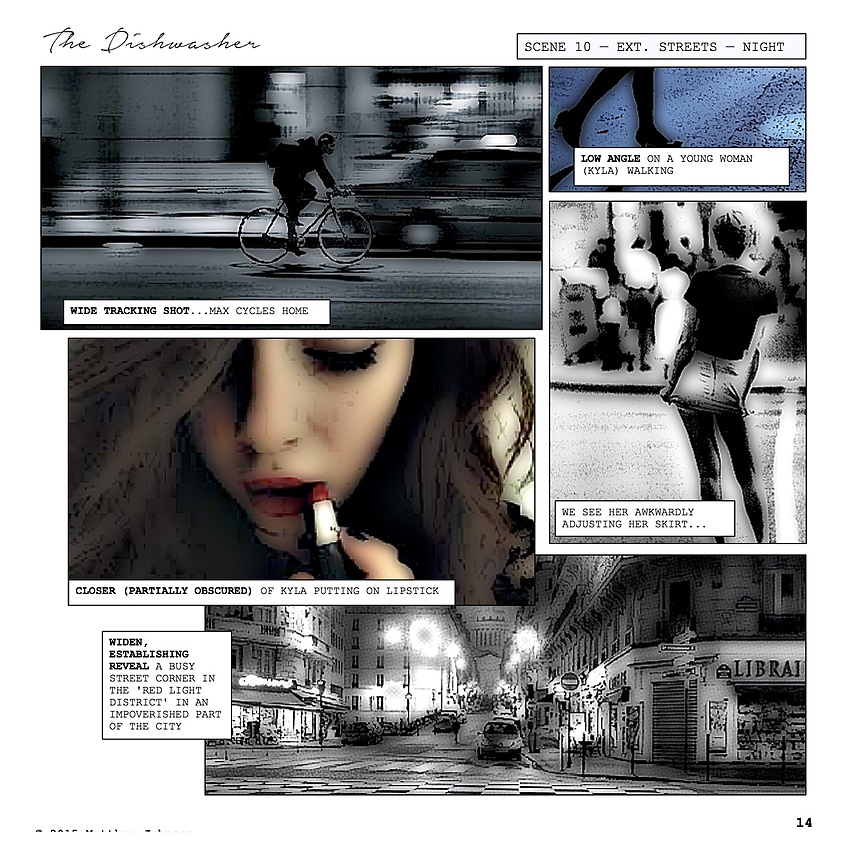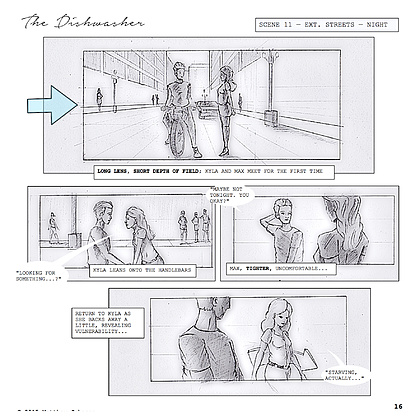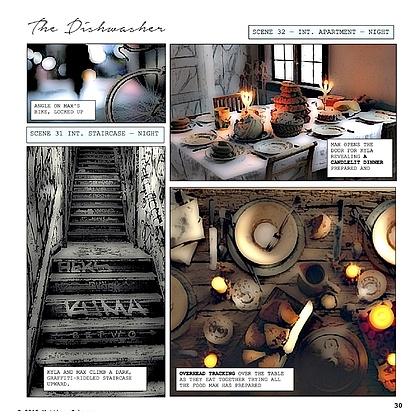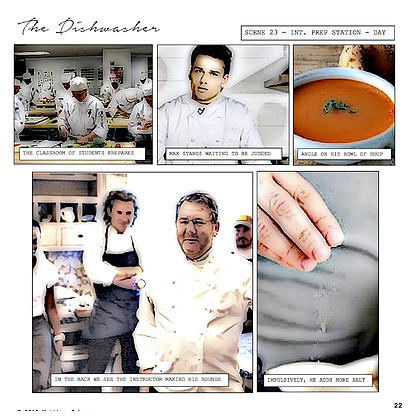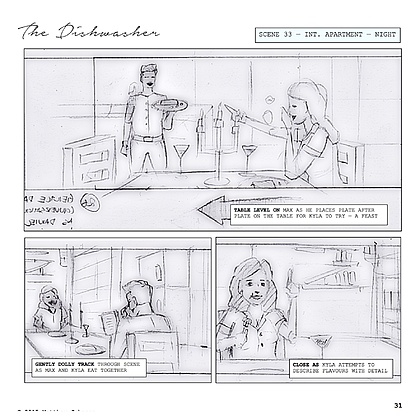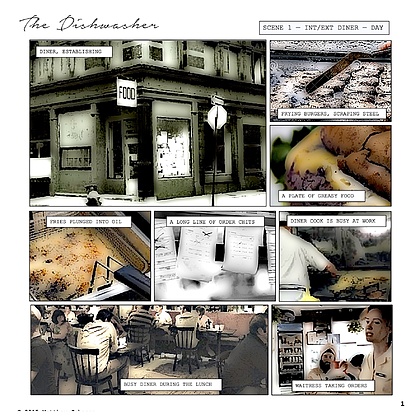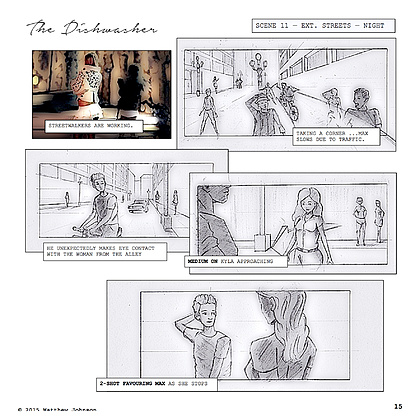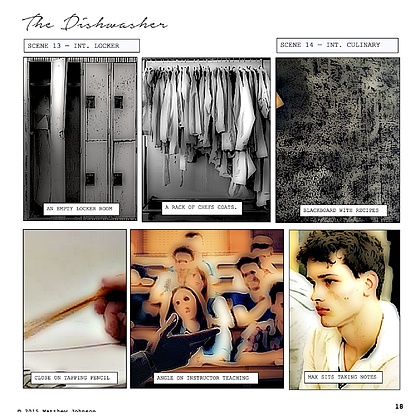 Storyboard 9 — Max's Kitchenette
1 of 9

After a warm evening of delicious food and conversation, Kyla finds herself temporarily alone in his apartment. Looking around, she sees the peeling wallpaper, the damaged floors and gets a better snapshot of Max's own struggles. Hearing to the sound of washing, she rises to investigate and discovers something amazing: Max has transformed his small kitchenette into an extraordinary pantry of freshly hanging herbs, infused oils, fresh foods and spices — and we see firsthand this humble room is a visual metaphor for Max's innermost heart.