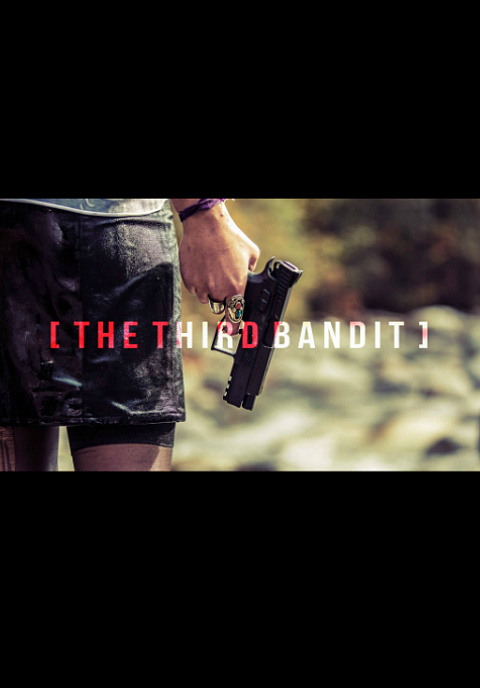 The Third Bandit
New Westminster, BC
A chaotic coming-of-age tragedy: Three banks; Three days; Three bandits.
Length
10 minutes 0 seconds
Synopsis
Runaway teenagers, Lara and Charlie Morgan, travel across the B.C. Coastal Mountains on a chaotic and drug-fuelled bank robbing spree. Taken in by a cult-like family, they become indebted to it's charismatic leader, Bishop Donovan, a counter-culture crusader turned crime lord. Meanwhile, Andrew Boone, a disgraced rookie police officer, having lost his fiancee and his career, finds himself face-to-face with the bandits in a serendipitous collision of worlds. With no other options, the three are forced to unite together to free themselves from Donovan's grip: three banks; three days; three bandits. Will Kemp (Van Helsing, Girlfriend's Guide to Divorce) has been cast to play Donovan Bishop.
The team
We are a group of passionate independent filmmakers that have worked closely together over the last year to deliver dynamic a collection of short films, music videos, and webisodes. Most recently, our team completed its first indie feature film.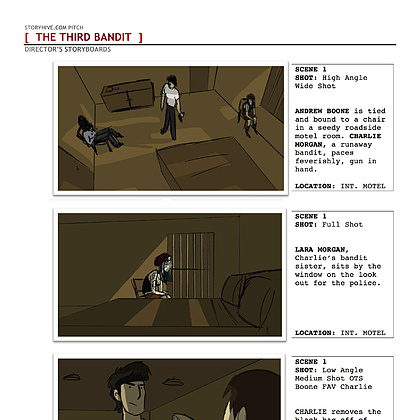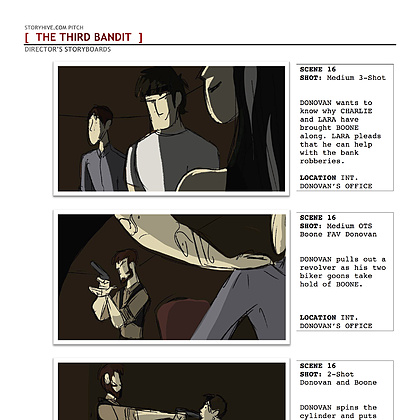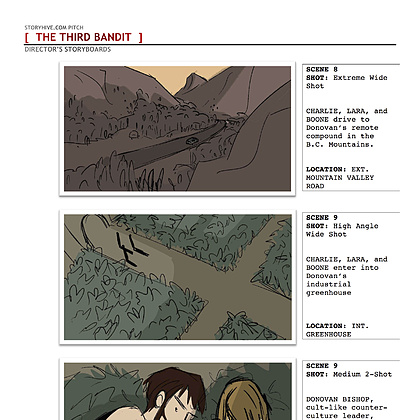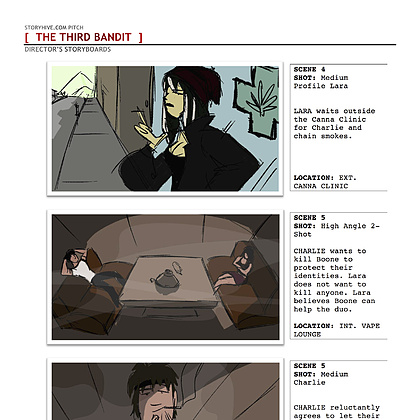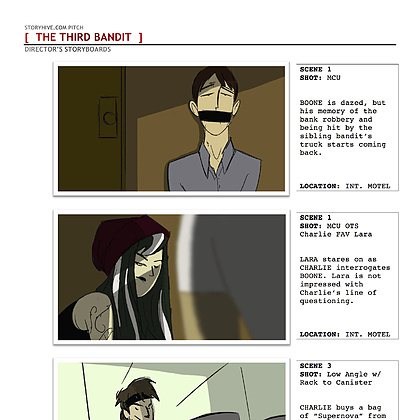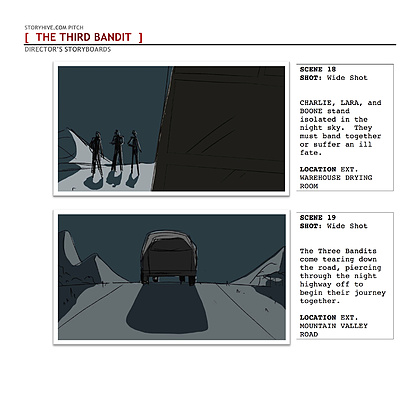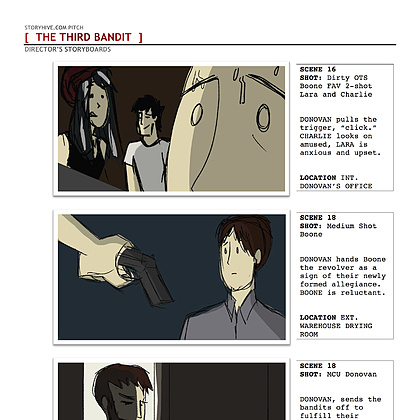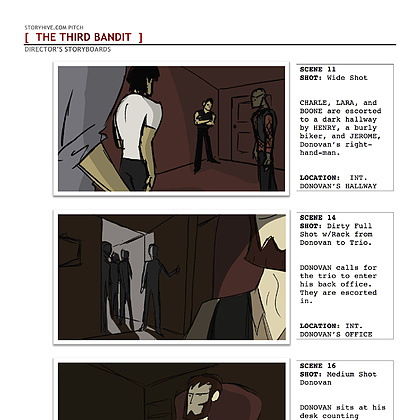 [ THE THIRD BANDIT ]
1 of 8

Director's Storyboard - Page One