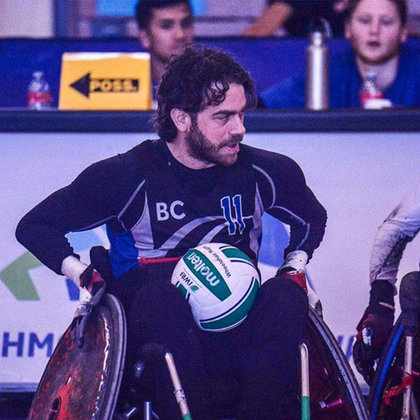 Scott James
Scott James is a compassionate and active quadriplegic. A team BC wheelchair rugby athlete and peer coordinator for SCI BC, Scott knows the importance of peer support. Left angry and bitter after his accident 18 years ago, Scott turned his life around after getting involved with sport. He opened up to others with diverse abilities and is now a respected leader within the community. He is a sounding board to others struggling with their injury and listens with empathy and understanding. He is single ladies!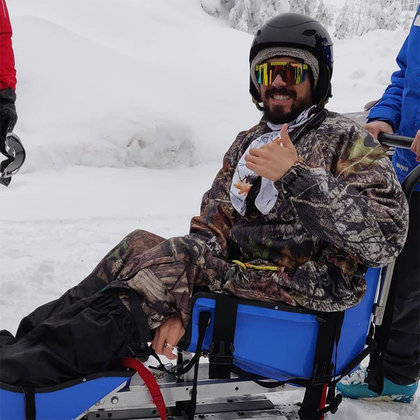 William McCreight
Will is a highly motivated rookie quadriplegic. Injured only three years ago, this man has become a wheelchair rugby athlete and newbie extraordinaire. Jumping full into Accessible Okanagan, William is learning independence, travel and adventure. Watch as this fearless man takes hold of his life and runs with it...well you know what we mean. A country boy at heart this man will steal the show with his charm and vulnerability.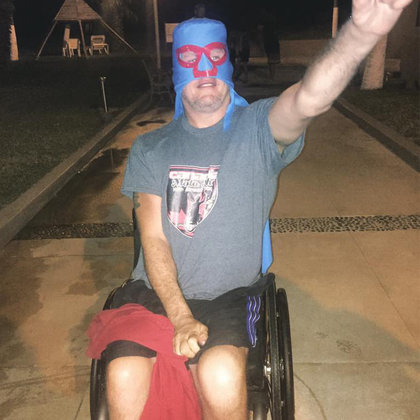 Stu Wymer
Stu is an indescribable quadriplegic. Anything is possible with this man around and be sure for an adventure just being in his presence. His quick wit and off the cuff humor will have you laughing for days, but hey, that's just Stu. His ability to motivate people and get them out of the house is inspiring and everyone wants a piece of this quad's time. Don't let the fun and games fool you though, deep down Stu has the biggest heart of them all and will do anything for his community. Injured ten years ago Stu took to his new life instantly. Can't is not in his vocabulary.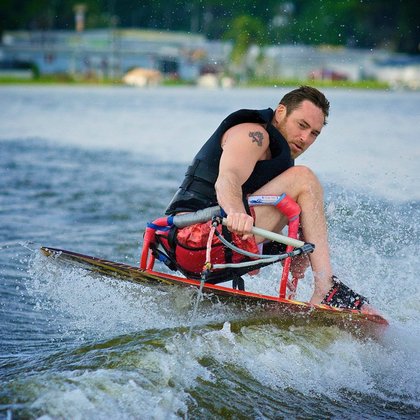 James Hektner
James is a high level paraplegic and the president of Accessible Okanagan. He has used a wheelchair for over 20 years and lives his life to the extreme. His passion? Creating events for others with diverse abilities and getting people out of their comfort zone. His big ideas always come to fruition and along with grand schemes comes people ready to try anything! This man stirs the pot and will not let his wheelchair define him or anyone. How big can James go and what kind of mischief will he get his friends into next?