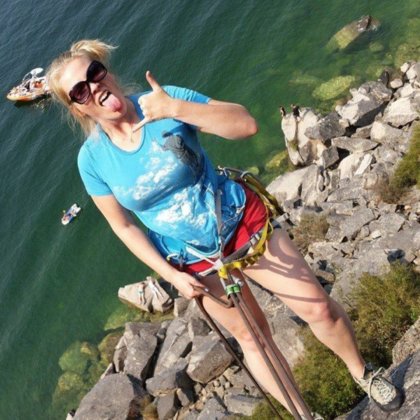 Endrené Shepherd
Endrené Shepherd is an artist and filmmaker from Penticton BC. As the daughter of a local biologist, she grew up immersed and interested in the unique ecology of the Okanagan landscape. Hiking and climbing has brought her closer to the landscape as an adult, and has inspired her in some unexpected ways. Endrené's art time lapses will serve to establish and highlight key points in the film.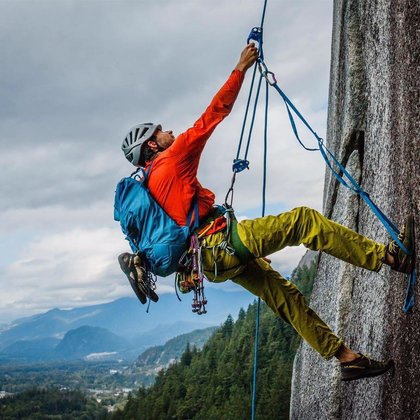 Alex Ratson
A rock & ice climber who's camera is merely a witness to his adventures. With work that speaks for itself, Alex is a prolific climber, adventurer, teacher and photographer. Based in Squamish BC, Alex will give an outsiders perspective on the Penticton climbing community, and also give us look into what other climbing communities are up to.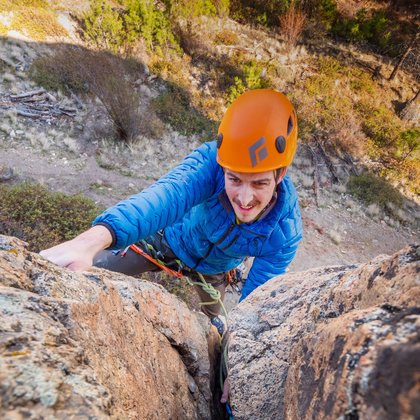 Caillum Smith
Based in Penticton, Photographer Caillum Smith's work captures visually and emotionally engaging outdoor adventures, scenic landscapes, authentic lifestyles, and travel destinations. His curiosity fuels his passion to create and document the stories that connect and inspire others. Caillum's work has been published and awarded by organizations such as National Geographic, North Face, Time Magazine, and Google+. His deep roots in Penticton will serve the production well as he is very familiar with all the issues and developments of this story. Caillum will also be second camera for the film.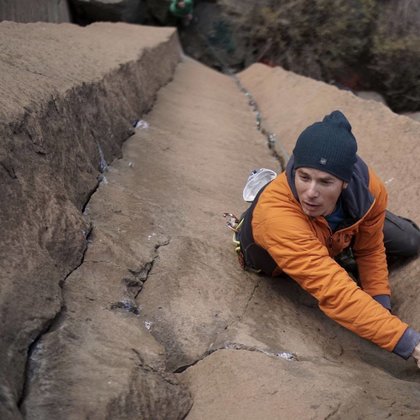 Joshua Lavigne
For over a decade, Joshua has committed his life to climbing. He's climbed in India, Pakistan, Argentina and the Canadian Arctic, and has established himself as one of Canada's leading alpinists. He's also an IFMGA Mountain Guide and owner of Spectre Productions, which has allowed him to transform his passion for climbing into a career. Currently living in Penticton, Josh's expertise and exsperience will be an asset to the story line. www.joshualavigne.com www.spectreproductions.ca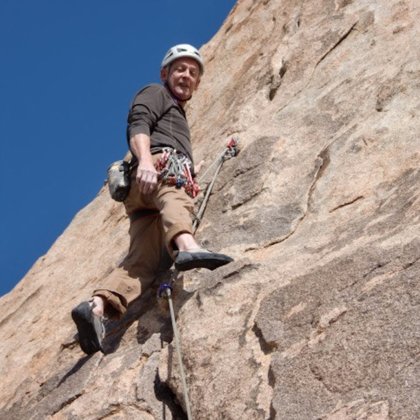 Rolf Rybak
Rolf is one of the pillars of the Penticton climbing community. He is a director of the Climbers Access Society of British Columbia, and established the Skaha Park Watch Society which has helped deter crime and theft at the climbing area parking lots. He also continues to develop new routes in the area for all to enjoy.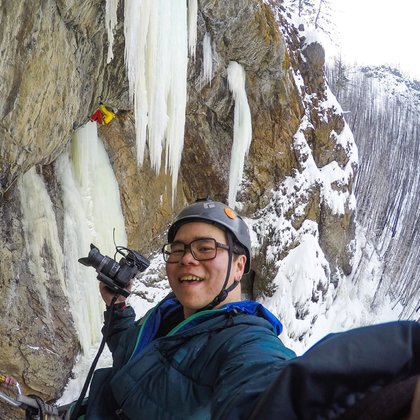 Dave Mai
Dave is a producer and mountain climbing photographer and filmmaker based in Penticton. His lust for adventure has led him down a path of storytelling with sounds and images from some of the most spectacular places on this planet. Dave is a new age of hybrid media creator; he has skills and experience in in many disciplines, which make him a "big picture" type of producer. Dave Is also the project lead of this film.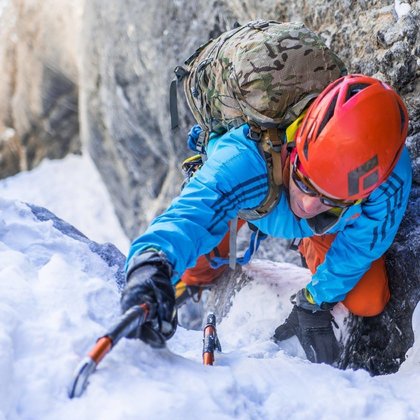 Tim Banfield
Tim focuses on capturing pictures of climbing and outdoor adventure that are unique and inspiring. Whether it is ascending ropes, carrying heavy loads to a shoot or braving the elements with the athletes themselves, he can be relied upon to capture a picture that will leave an imprint and inspire a desire for the same experience. Being a participant in the sports he shoots, allows for first-hand photography that can only be taken while in the moment. Based in Canmore BC (the mecca of Canadian ice climbing), Tim will give us an experts opinion on climbing photography and climbing communities.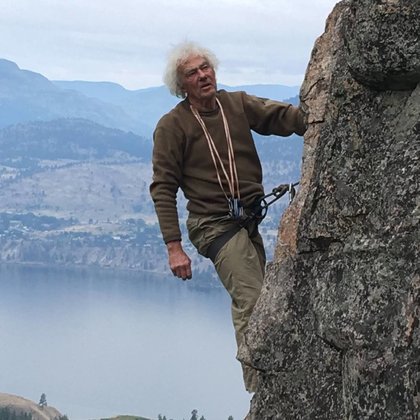 Howie Richardson
Climber, climbing guide book author, biologist, photographer, and valued community member; Howie Richardson holds much history and connections in relation to this film. Some Howie's stories will play an important role in how future climbers reflect on the history of the Penticton climbing community.