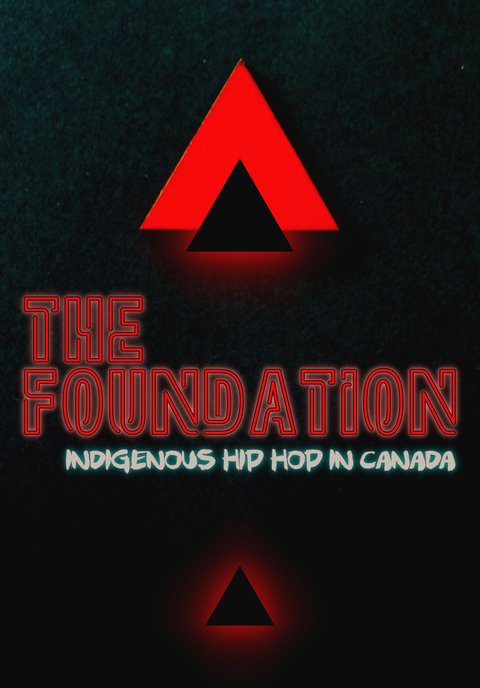 The Foundation: Indigenous Hip Hop in Canada
BC
Rudegang and JB explore the meaning of Indigenous Hip Hop & the connections between Hip Hop and Indigenous Cultures.
Synopsis
Join Rudegang Entertainment as we sit with Indigenous Hip Hop artists and cover a brief timeline of Indigenous Hip Hop in Canada. After years of being met with the questions "What is Indigenous Hip Hop?" or "Why are so many Indigenous Youth getting involved with Hip Hop?" we decided to take it upon ourselves to find some real answers. In only 10 Minutes, we will discuss the parallels between Indigenous Cultures and Hip Hop Culture, celebrate notable Indigenous DJs, Emcees, Dancers, and Street Artists as well as the history that gave birth to their creative identities and projects. This documentary will feature Interviews with Ostwelve, Drezus, Kinnie Star, Snotty Nose Rez Kids, T-Rhyme & More, as well as Narration and Lessons by JB The First Lady.
The team
This Superstar team features a plethora of talented Indigenous artists working together to document and shed light on Indigenous Hip Hop; it's History, it's Impact and the connections & similarities it shares with many Indigenous Cultures.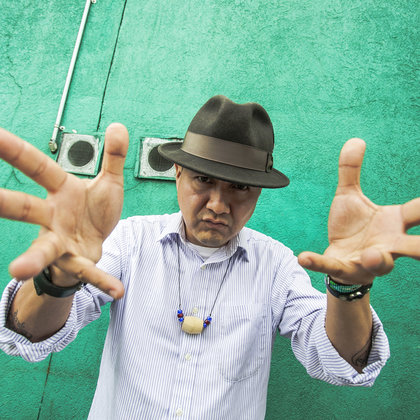 Ostwelve (Ronnie Dean Harris)
Ronnie AKA Ostwelve is a very valuable individual, being one of the pioneers of the Indigenous Hip Hop movement he has and continues to contribute to the scene in deep and meaningful ways.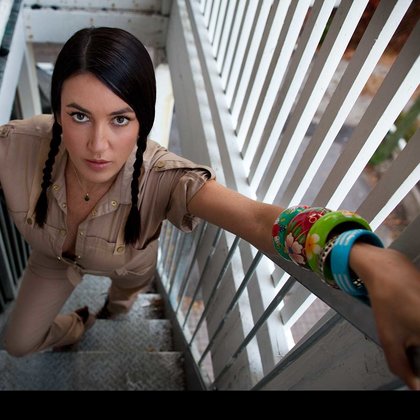 Kinnie Starr
One of the very first Indigenous Female Hip Hop artists in Canada, Kinnie Starr has contributed so much to the movement and will be a target interviewee.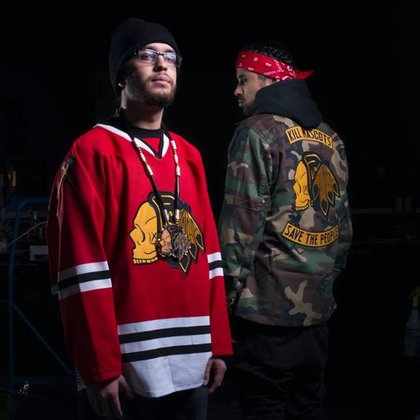 Snotty Nose Rez Kids
Snotty Nose Rez Kids have been absolutely taking over the Indigenous Hip Hop scene as of recently. In just a short time they've gone from underground Indigenous Hip Hop artists to being Internationally recognized and celebrated Indigenous Hip Hop artists.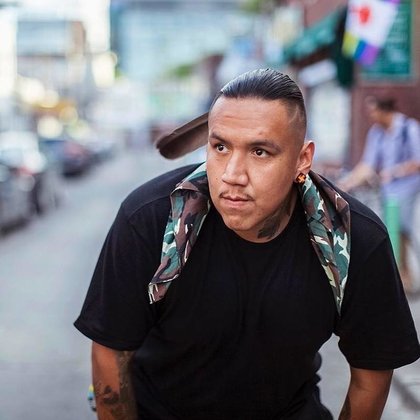 Drezus (Team Rezofficial)
We will be interviewing Drezus and hopefully also as many members of Team Rezofficial as we can possibly find (1-3), as they are a huge reason for why Rudegang Entertainment exists to begin with.
Angela Miracle Gladue
Angela Gladue is a traditional Fancy Dancer and B-Girl who is also one of the main 2 dancers for A Tribe Called Red's live performances.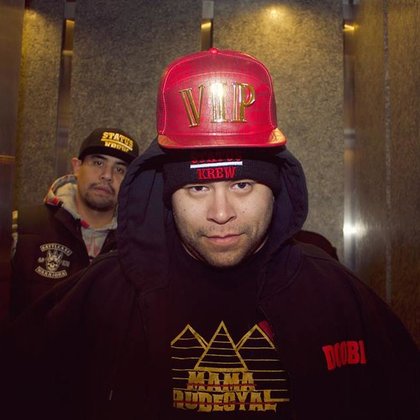 Status Krew
Status Krew are a Powerhouse Coast Salish hip hop duo who have been performing in and around Vancouver BC for more than 10 years.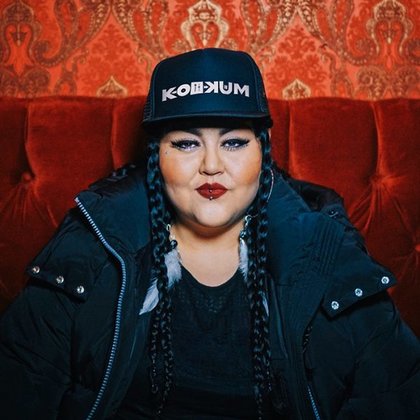 DJ Kookum
DJ Kookum is an amazing Indigenous DJ and a truly amazing woman who is currently dominating in the music scene in BC and now, across the globe!