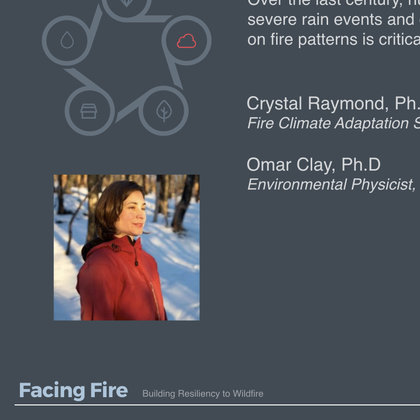 Climate Change Interviews
Climate is always changing, a dynamic variable in life. Over the last 50-100 years we've recorded a steady increase of temperatures, severe rain events and droughts.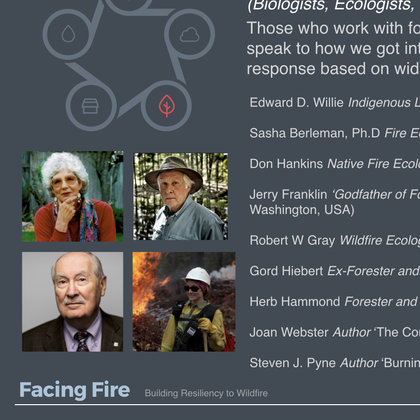 Forest Practitioners Interview Roster
Those who've worked with forests and fire have the research and experience to speak to how we got into our current situation, where we are headed and a response based on innovations.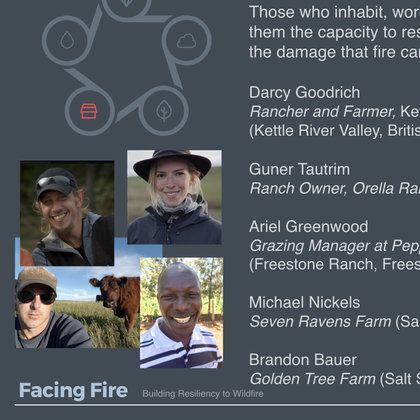 Rural Property Interview Roster
Those who tend the land, call it home and work it are on the front line of the damage that fire can cause and respond with innovation and tenacity to situation that's close to home.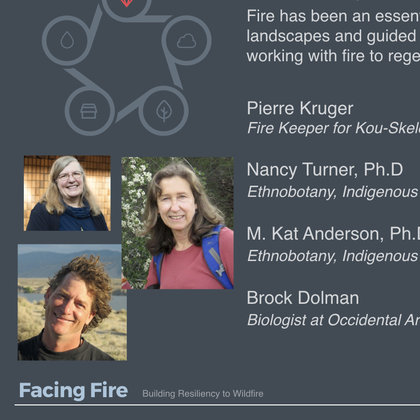 Human History and Progress Interviews
Fire has been an essential part of our history. Indigenous fire keepers managed landscapes and guided ecology.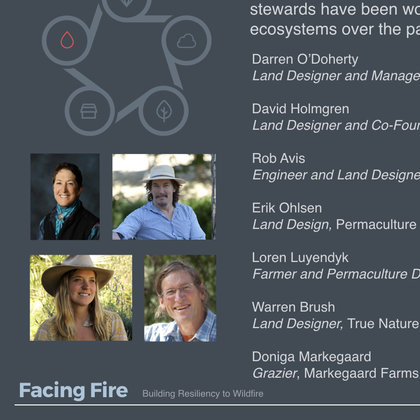 Regenerative Practitioners Roster
Regenerative practitioners, homesteaders, agriculturists, land designers and forest stewards have been working to re-hydrate, re-vegetate and re-generate land and its ecology over the past 60 years.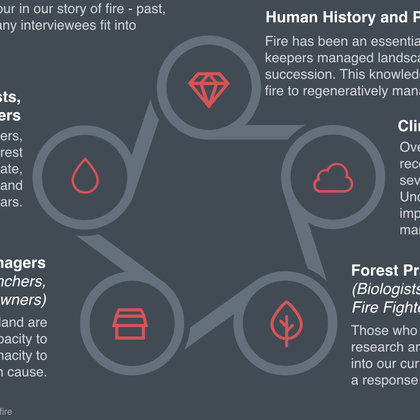 Facing Fire: Interview Roster Overview
There are many stories and voices needed to tell the story of how to build fire resilience. Working with our 3 main questions these individuals will help to colour in our story of fire - past, present and future.