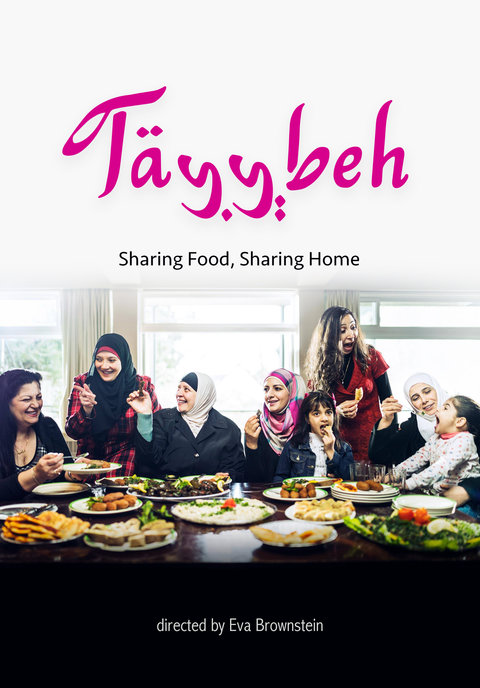 A group of Syrian women transform themselves from refugees into residents through the medium of food.
Synopsis
When Raghda Hassan arrived in Vancouver just over a year ago from Homs, Syria with her husband and three young children she didn't speak English and had no employment history. She asked herself where her strengths lay, and realized they were in cooking and caring for people. This is the spirit of "Tayybeh", a word that means both 'delicious' and 'kind' in Arabic, and which is now a successful catering business run exclusively by female Syrian refugees such as Hassan. The film will be an intimate portrait of the struggles and triumphs of the women of Tayybeh as they learn to navigate life in Canada while grappling with the grief and loss of leaving their homeland. Tayybeh offer more than delicious Syrian cuisine, they offer a new definition of refugee - as a proud and resilient community.
The team
Meet our talented team of female creators! We are all passionate about documentary filmmaking and telling stories that matters in our community. We're looking forward to collaborating with Tayybeh to create something we're all proud of.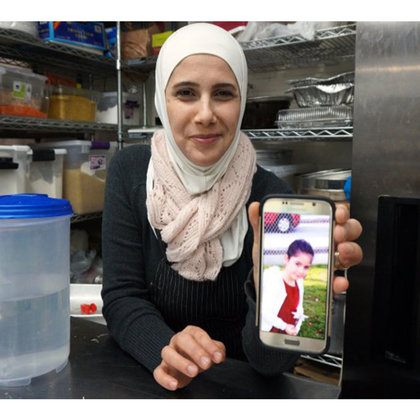 Raghda Hassan, photo by Jenny Uechi.
"When Raghda first called me about cooking for Tayybeh, I asked her to come see me in Vancouver — she lives in Surrey. She said, 'Oh no, I can't. I've never taken the train before, and I can't read the signs. Well, she came, and now she confidently goes everywhere in Vancouver and Surrey by train." - Tayybeh Founder Nihal Elwan. Raghda will be one of our main protagonists. Before arriving in Canada she stayed home and cared for her children. Now she is the primary bread winner for her family. We'll tell her story through a primary interview and b-roll of her home life and work with Tayybeh.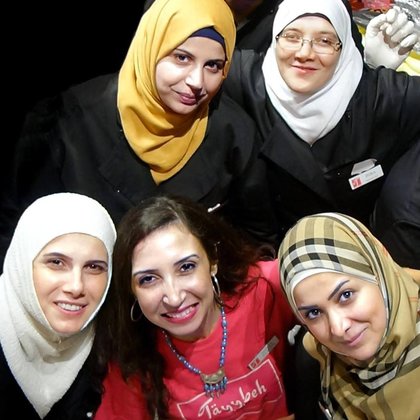 Nihal Elwan
Nihal Elwan is a Canadian-Egyptian researcher and the founder of Tayybeh. She will provide a through story for our film, and give the wider context of the current state of the global migrant crisis. "Many refugee women want to work, but they find it hard to get a foot in the door. It's hard even for immigrants who come to Canada with a plan, because you need Canadian experience. A lot of these women have excellent cooking skills, but they come here not knowing the language or the Canadian system of sending resumes and doing job interviews, and it's hard for them to know where to start."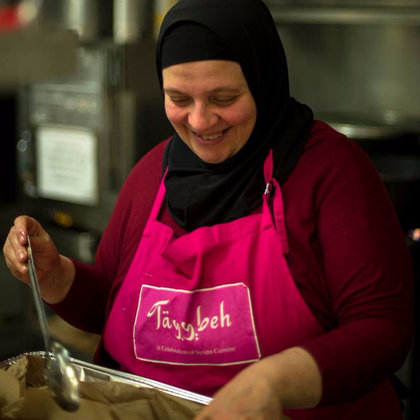 Um Omar
Um Omar is the oldest member of Tayybeh, and supports her ailing husband and her two sons who have kidney disease and require regular dialysis. She struggles with the long hours of work, but is proud that she's able to support her family in their new life in Canada.