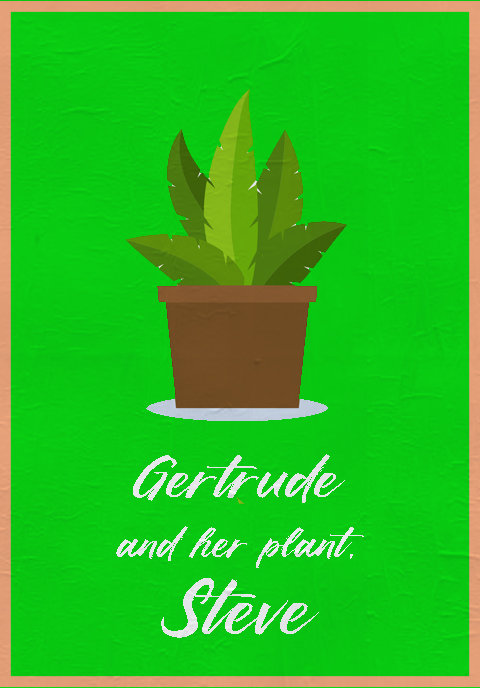 Gertrude and her Plant, Steve
AB
Gertrude learns that her boyfriend is having an affair. To cope, she starts carrying around a potted plant. Everywhere.
Synopsis
It's about a girl named Gertrude who, shortly after being laid off from her job, learns that her boyfriend (Trevor) is having an affair. To cope, she attempts several different hobbies but none of them seem to stick. Gertrude becomes attached to a potted plant she named Steve. Steve was with Gertrude when she lost her job. Steve was with Gertrude when she walked in on her boyfriend. Steve has always been a comfort for her - she can't let go. One day, Gertrude accidentally drops Steve and he shatters. Without Steve, Gertrude is forced to seek closure from past relationships and make a grand choice. Will Gertrude continue to rely on others or will she finally be able to choose herself?
The team
'Gertrude and her Plant, Steve' boasts an incredibly talented 5-person team that will efficiently drive the production all the way from its inception to its completion.