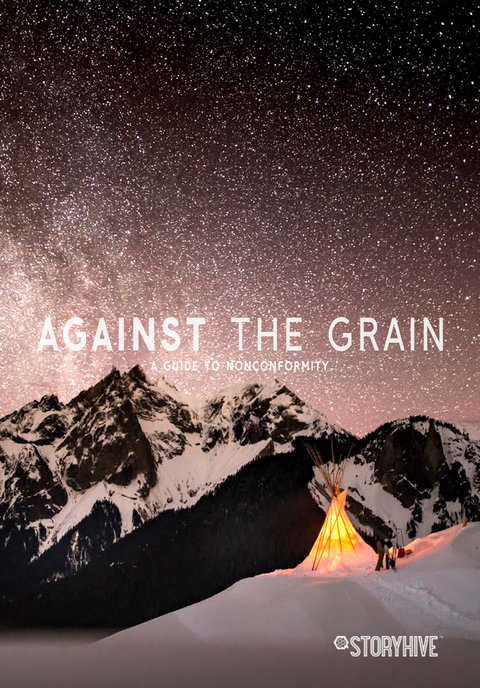 Against The Grain: A Guide to Nonconformity
BC
An intimate journey and rare glimpse into the lives of B.C.'s most dynamic and extraordinary mountain culture artisans.
Synopsis
An inspirational miniseries exploring the diverse lifestyles of B.C.'s most successful and dynamic mountain culture athletes, artists, and creators. Embark on an extraordinary journey deep into B.C.'s coastal mountains, and get a rare glimpse into the lives of three artisans: a mountain trail builder, an adventure photographer of Cree heritage, and one of B.C's most exciting visual artists. We discover the catalysts that led them to develop their unique talents, the motivations that drive them to push their boundaries, and the resolve that empowers them to live their lives, "Against the Grain".
The team
We are a dynamic group of emerging British Columbia based filmmakers, driven to tell vital stories that need to be told about the people, places, and culture that make our home unique to the World.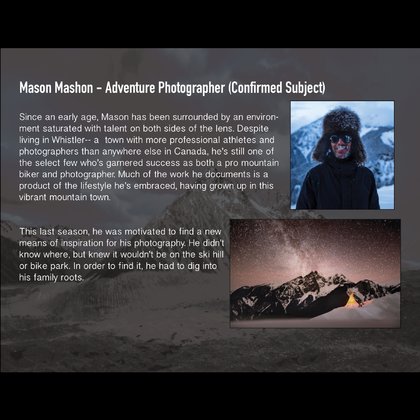 Mason Mashon - Adventure Photographer
Since an early age, Mason has been surrounded by an environment saturated with talent on both sides of the lens. Despite living in Whistler-- a town with more professional athletes and photographers than anywhere else in Canada, he's still one of the select few who's garnered success as both a pro mountain biker and photographer. Much of the work he documents is a product of the lifestyle he's embraced, having grown up in this vibrant mountain town.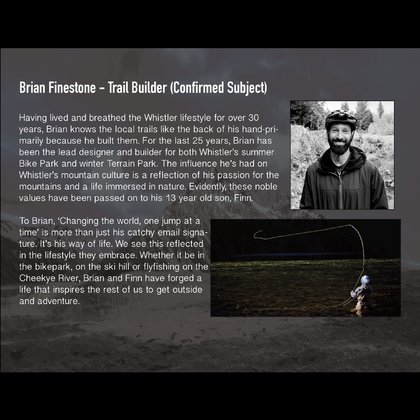 Brian Finestone - Trail Builder
Having lived and breathed the Whistler lifestyle for over 30 years, Brian knows the local trails like the back of his hand-primarily because he built them. For the last 25 years, Brian has been the lead designer and builder for both Whistler's summer Bike Park and winter Terrain Park. The influence he's had on Whistler's mountain culture is a reflection of his passion for the mountains and a life immersed in nature.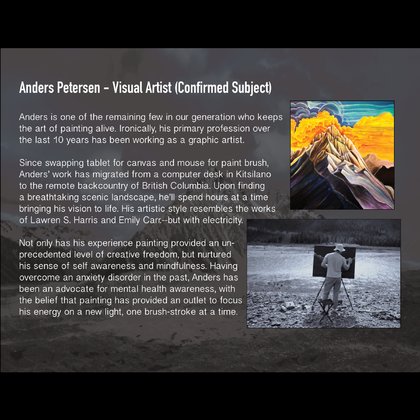 Anders Peterson - Visual Artist
Anders is one of the remaining few in our generation who keeps the art of painting alive. Ironically, his primary profession over the last 10 years has been working as a graphic artist. The kind that spends every waking hour in front of a computer screen. Perhaps it was while working with outdoor focused brands such as Sherpas Cinema or Arc'teryx that inspired him to put the screen aside fora more visceral wilderness experience. Since swapping tablet for canvas and mouse for paint brush, Anders' work has migrated from a computer desk in Kitsilano to the remote backcountry of British Columbia.