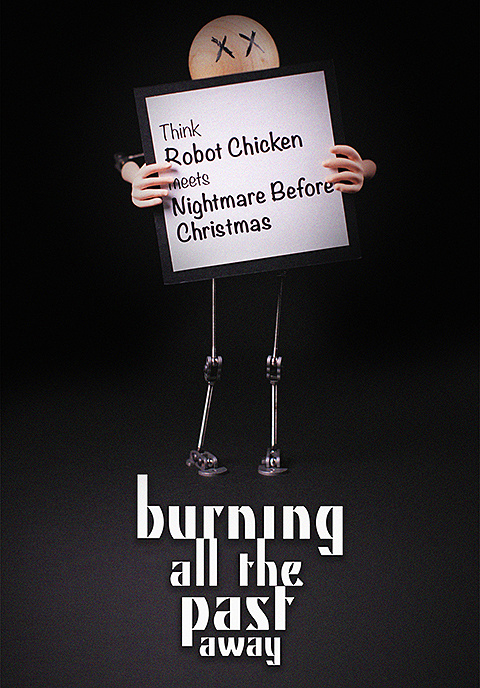 Burning All The Past Away
AB
To escape his deep mental block, a stop-motion character goes on a mind-bending psychedelic journey.
Synopsis
Using 'old-school' stop-motion techniques, miniatures and a poetry-driven script, our web series follows a humanoid's pursuit to revive its creativity. Stuck in a void, our character longs to regain the creativity it once knew. Eventually it journeys out, traveling great distances, searching far away from the gloomy void that once encompassed it. Unfortunately, its terrifying past (better known as "The Judge") returns to stalk him and sour his journey. Symbols and opportunities present themselves, revealing a path. The humanoid realizes the driving force behind its creativity comes from within, but not without sacrifice. This visually stunning psychedelic series explores a variety of topics. Episodes are based on original poetry and a narrator will guide the audience through the journey.
The team
We are enthusiastic peeps on a mission to build and bring this magical stop-motion series to life ... one frame at a time.